Capacity: 5 tons (SD and IP65)
24v rechargeable NiCAD Battery
Push/Pull Speed: 209 fpm max (2.4 mph)
Rugged welded frame construction
Variable Speed Wig Wag or twist grip throttle available
"Belly Button" Emergency Stop Switch
*Depending on environmental conditions. Contact us for details.
From the factory floor to commercial laundries
This battery-powered material handler is perfect for increasing productivity and ensuring worker safety whenever heavy loads on wheels need to be moved
What can the CartMover™ SD help you move?
mobile carts with heavy castings or metal parts
supply carts and waste bins
carts used in shipping and receiving
laundry carts (multi-cart "trains")
just about anything on casters or wheels – moves loads weighing up to 20,000 lbs
1 out of every 5
According to the Bureau of Labor Statistics, one out of five workplace illnesses or injuries are the result of back injuries. Reduce your exposure, physically and financially, to this type of risk by using the CartMover™ SD. It was specifically designed to prevent injuries by moving large loads that might normally be manually pushed.
Check Out the Interview with CartMover™ SD Product Manager Matt Spang
Matt Spang was recently interviewed abouto the CartMover™ SD at the IMTS trade show in Chicago, IL by Jeff Roe from MCAD Café. Click HERE for more information!
The CartMover™ SD package comes complete with:
Standard CartMover™
Heavy-Duty Battery Changing Station
2 - NiCAD batteries
Pair of multi-directional wheels for easy steering
Top Mount, Front Mount, 3 adjustable posts (1.375", 2.875" and 5")
Two adjustable connection claws (1-2" and 3-4")
Support nosebars
Motor repair brush kit
The image below is a partial representation of available hitches for the Appleton CartMover™ SD. These options are suitable for most applications, however, we can fabricate a hitch to suit your needs and application. Contact us for more details.
Test the CartMover™ SD risk free!
An on-site demo offers unique advantages
See firsthand how easy the CartMover™ SD is to operate, maneuver and control
Get input from users about how the CartMover™ SD helps them work faster and safer
Examine the CartMover™ SD's quality construction and perfect balance right before your eyes
Experience just how easy it is to remove and recharge the battery pack
See how the CartMover™ SD's ease of use invites worker utilization and helps reduce worker injury
You Might Also Be Interested In...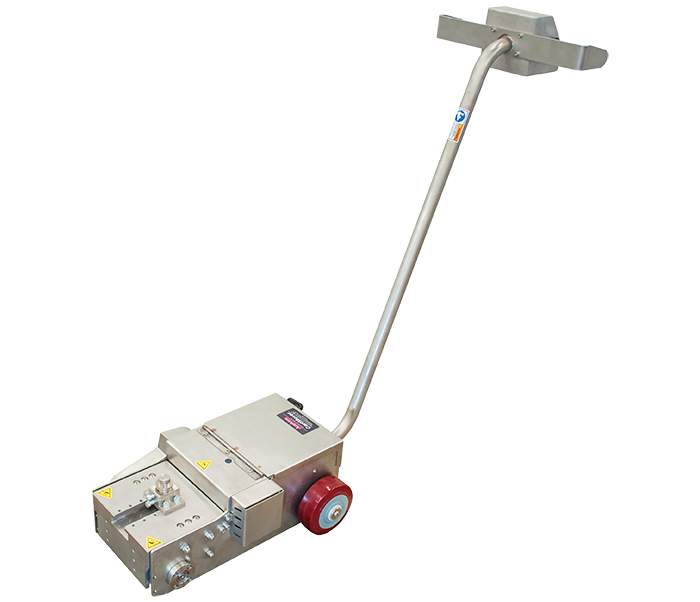 IP65 CartMover™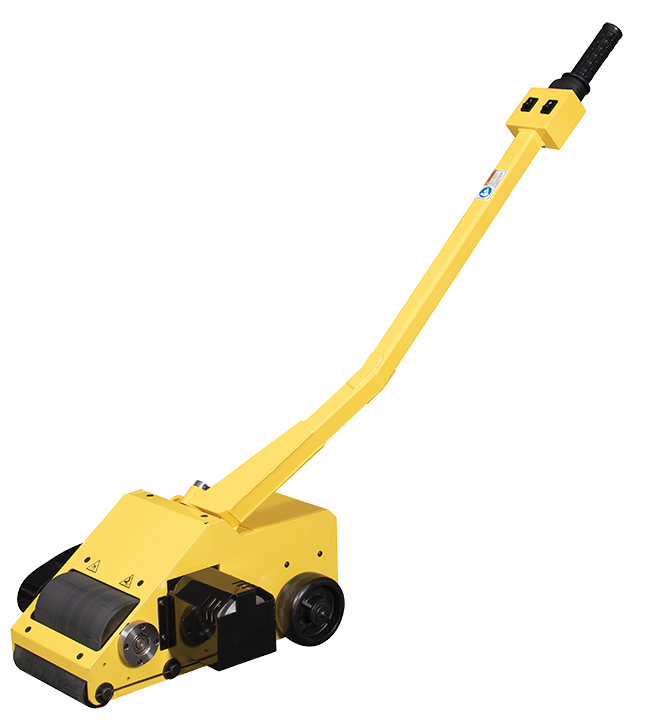 TruckMover™